Classes at Lisburn Taekwondo Club
Join in, get fit, have fun! We encourage our students to attend regularly and take part in Taekwondo seminars, workshops, courses, special training events with guest instructors & more.
Mondays
7:30pm – 9pm Age 14+ or Green Belt+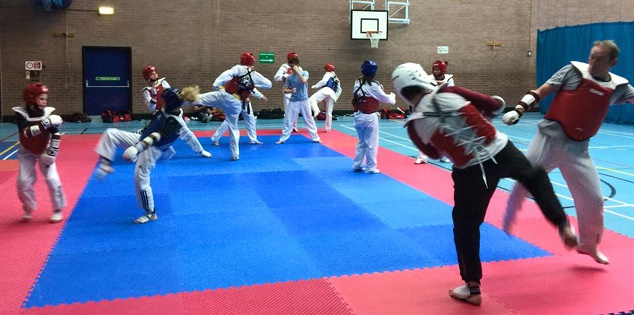 Tuesdays
7:30pm – 8:30pm Under 14s
7:30pm – 9pm Age 14+ or Green Belt+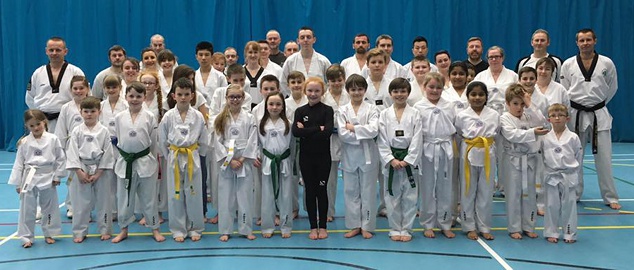 Saturdays
9:30am-10:30am Age 6-12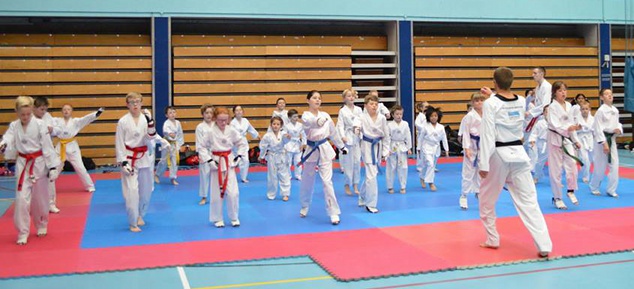 Interested?
If you'd like to take part or get your kids involved, email Master Peter Stewart peter [at] lisburntaekwondo.co.uk or send a message via Facebook or via Twitter @LisburnTKD.
You can also come along and watch any class to get an idea of what we do! We often have people watching from the upper floor overlooking the main hall.
Location
Lagan Valley Leisureplex
Governors Road, Lisburn, BT28 1LP