What's it all about?
We aim to promote Taekwondo, encourage everyone from all walks of life, ages, genders, shapes and sizes to come along and find out what this sport is all about!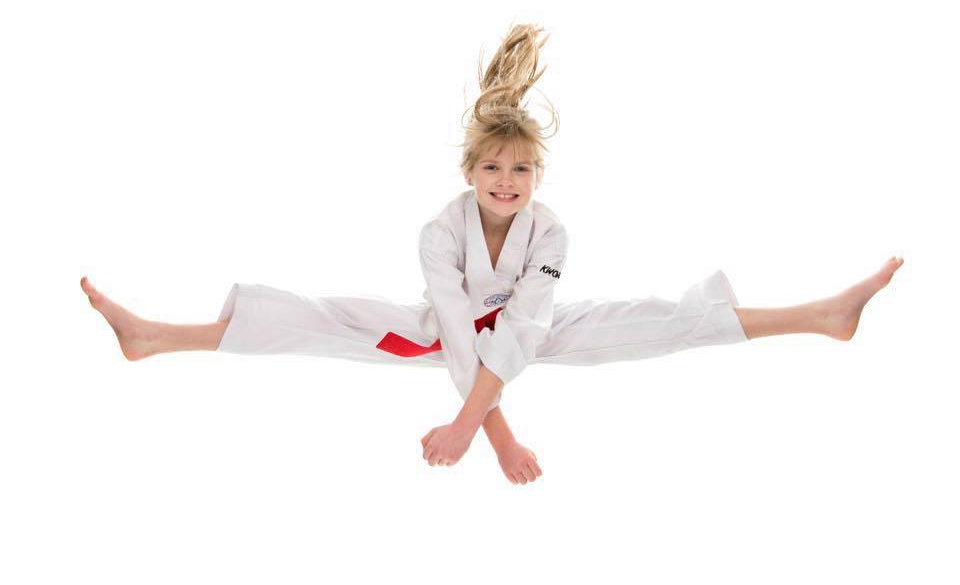 As our ethos states, we aim to build your strength – physically and mentally – so that you can improve your body, how you feel and improve your confidence in yourself – your overall spirit of well-being.
Think that we are talking nonsense? Then come down and chat to our members – feel free to find out what they get out of Taekwondo, how it helps them and gives them focus to motivate and drive them in their everyday lives. They would be happy to share and demonstrate!
How do I know if Taekwondo is for me?
If you have an interest in martial arts, then come and chat to us! Watch some videos online and if it looks like your bag, then come along and try it out!
The truth is you don't know until you try! We think there's a bit of Taekwondo (or TKD) in all of us!
Still unsure?
Here are some great reasons to give it a go:
Change your lifestyle – get fit and healthy
Become more flexible, improve balance, posture and general well-being
Improve concentration, mental awareness – give your brain 'something to do'
Learn how to use self defence
Been inspired by watching Taekwondo in the Olympics?
Compete at local, national and international levels
Here's what one of our members said:
"I was looking for a way to improve my fitness but I found going to a gym was a little repetitive and uninspiring. Taekwondo has been ideal for me. It has improved my fitness levels, balance and co-ordination. It has engaged my mind through learning new techniques and patterns and kept me motivated by progressing through the gradings & belts. Learning how to defend yourself is also a useful skill that everyone should have." – Matthew