From 11-24 July 2019, a number of UTA NI members visited South Korea, including some from Lisburn TKD.
The Jeonju Open was a great experience for the competitors, coaches & spectators, with Candice and Laura from Lisburn TKD competing in Poomsae (patterns).
A number of seminars and visits took place during the trip including a Poomsae and Demonstration seminar in Jeonju followed by traditional Hankok village tour & dinner.
Thanks to the Jeonju international championships organising committee for their hospitality throughout the Championships & seminars.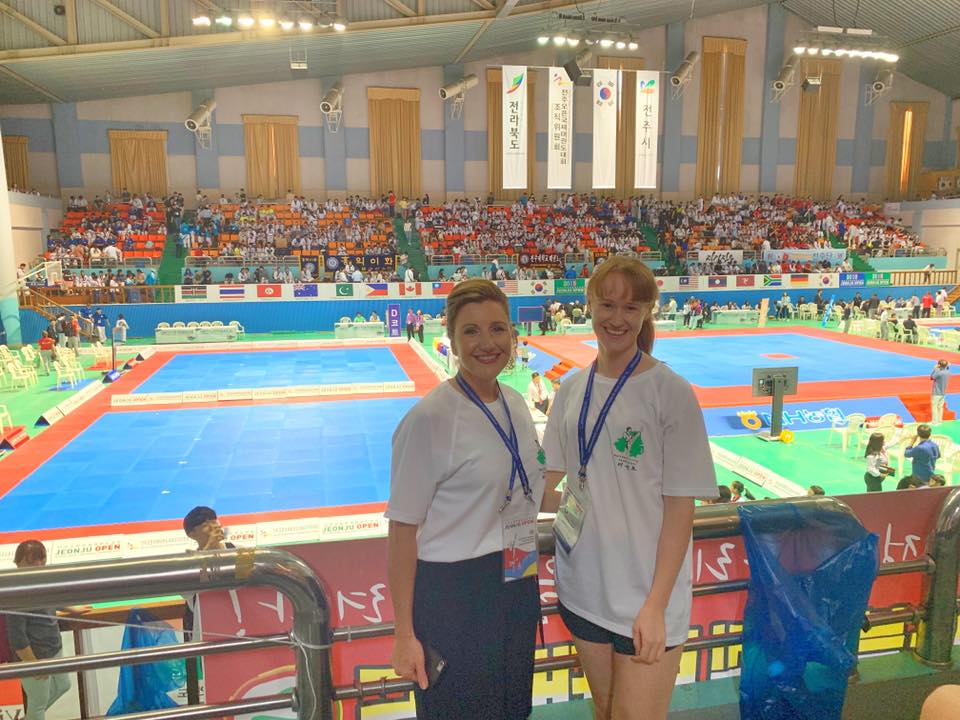 View more photos: https://www.facebook.com/lisburntaekwondoclub/posts/10157008535876187